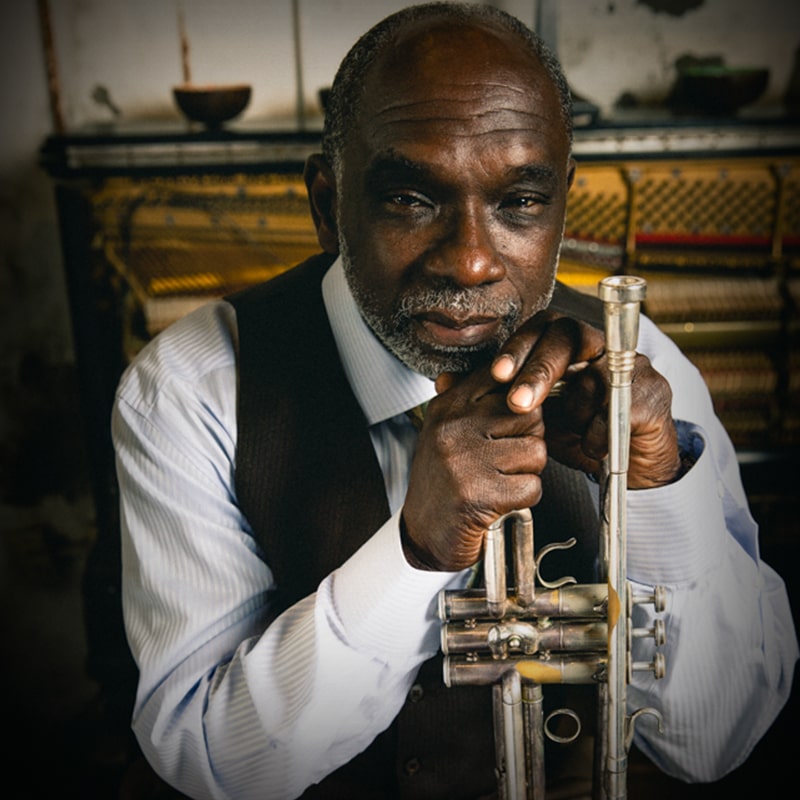 Trumpet | Preservation Hall Foundation Master Practitioner
Gregg Stafford's trumpet playing is steeped in tradition. In his youth, however, he had no desire to become a musician. By chance, his high school band leader needed a trumpet player and recruited Stafford. Nine months later, he started marching in parades. He was sixteen years old, and at that time, in the late 1960s, brass band music was for "old men." But Stafford had grown up watching brass bands and loved practicing tunes at home. He began playing in the E. Gibson Brass Band with childhood friends Tuba Fats Lacen and Michael Myers and subsequently in Danny Barker's Fairview Baptist Church Band. Stafford also played in the Young Tuxedo Brass Band, which he went on to lead, and the Olympia Brass Band.
Decades before he began playing regularly at Preservation Hall, Stafford came by to hear the music. But he absorbed much more from the musicians he thought of as fathers; Louis Cottrell, Harold Dejan, Albert Walters, Jack Willis, Teddy Riley, and many more. These men taught him about history, pride, and values. Stafford says music holds the people and the community together; every time he plays, he holds audiences in rapture.